Are you a cat owner with an overweight cat that's not spending enough time exercising? Does your feline friend lack mental stimulation? If you answered yes to either of these questions, then read on to find out how a cat exercise wheel can turn a fat cat into an active cat.
A cat exercise wheel (also known as a cat running wheel, hamster wheel, or cat treadmill) is great way to keep your cat healthy, especially if you have an indoor cat, because it can help you make sure that your cat gets plenty of exercise and mental stimulation, without ever having to leave your home.
So in this post we will be reviewing the five best cat exercise wheels, your kitty will love.
What is the best cat exercise wheel?
When looking for the best cat exercise wheel, there are five that stand among the top offerings, which are the One Fast Cat exercise wheel, the Ferris Cat Wheel, the Maclaw Wheel, the Catswall Catwheel II, and the Cat in Motion - Running Wheel for Cats.
If you are familiar with cat exercise wheels and are just wanting information on the best ones please use the links below to scroll down the page:
Our Number 1 choice – One Fast Cat exercise wheel. The Runners Up – Ferris Cat Wheel, Maclaw Wheel, Catswall Catwheel II, Cat in Motion otherwise read on to learn more about cat exercise wheels and if your cat needs one.
Does Your Cat Need An Exercise Wheel?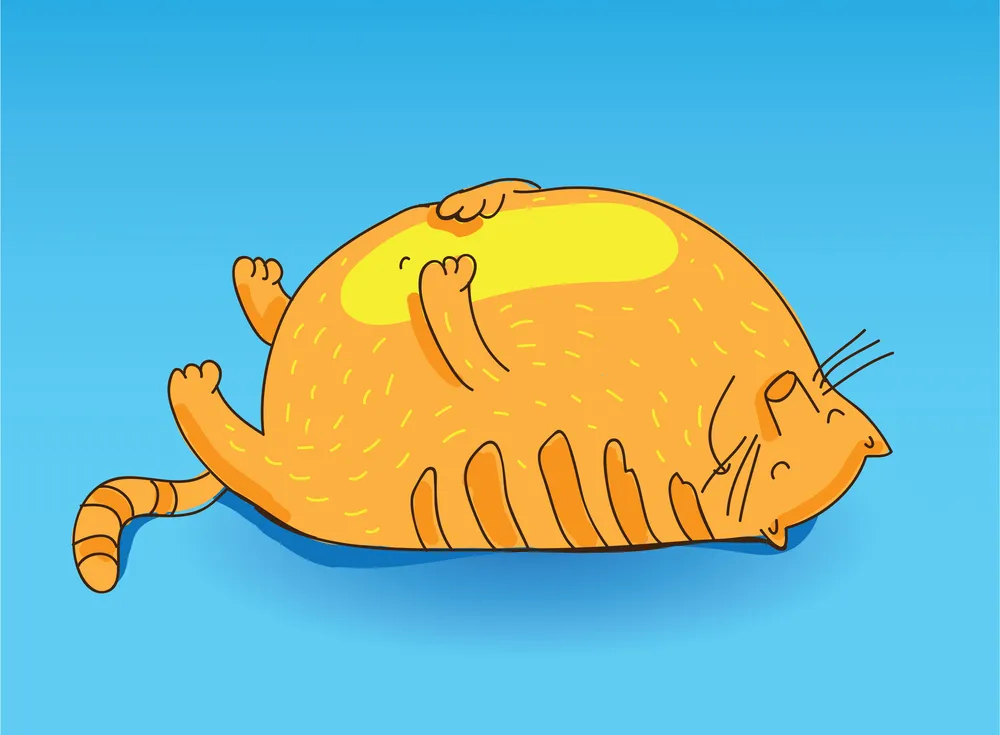 In some neighbourhoods, and for some cats, indoor life is the safest option for your cat to thrive. As domesticated animals, they may not have the means of which to protect themselves from predators.
More than that, there is also the risk of cat theft, getting hit by a car, or other accidents that could see your cat never coming home. Thus, many cat owners choose to keep their cats indoors for the cat's safety and their own peace of mind.
However, there are some dangers to having indoor cats that many people overlook. Cats are naturally adventurous and have the energy to explore.
When you have an indoor cat, they can be predisposed to boredom that may result in them scratching up your couches and curtains, and jumping all over your counters creating havoc.
Yet, if they don't get to release their energy and find themselves lazing around all day bored, with no or little exercise, they may get obese, which is a much more common health risk to indoor cats than outdoor cats.
As such, when you have an indoor cat, you want to find ways to keep them stimulated and active, without destroying your home.
Cat wheels are another way to help get your cat stimulated and active while keeping them inside. A cat exercise wheel can help them run, walk, and play to help them release all of their energy constructively - not destructively
Plus, unlike using a cat toy, we have never seen any of our cats get bored of using a wheel, including our Bengal cat who like to run on hers at least a few times a day.
Moreover, a cat who isn't adequately exercised may end up with feline depression and other psychological problems.
Cats should be able to get their heart rate up through jumping, playing, running and exercising in general for at least 15 minutes a day.
Though that may not seem like a lot, for people who work long hours or travel a lot with the cat at home alone, they need a way to use their energy on their own.
With you, they can play, jump, and have someone around to keep them active.
Alone, something like a cat wheel can be an instrumental aid to their ability to stay active even without you around.
What is a Cat Exercise Wheel?
A cat wheel is generally a 4-foot diameter wheel on a platform that allows it to roll in place safely. The tread gives your cat enough room to run without the risk of hurting themselves or falling off.
Additionally, the tread is a foam or rubber material, something soft that allows the cat to maintain traction without their claws getting snagged and causing injury or dragging them with the momentum.
At first, cats may start a little bit uncertain about using a cat wheel, and owners may need to help them get more comfortable with the use of treats and motivators.
These motivators change from cat to cat, treats, cat toys, bells, whatever your feline friend enjoys. After that, the cat should find it much less intimidating and before long, fun to enjoy.
The cat wheel will roll faster as the cat accelerates their pace, and gain confidence. Most often, cats will use the wheel multiple times throughout the day and get more than the recommended minimum of 15 minutes.
They may not use the wheel for 15 consecutive minutes, but throughout the day, a couple of minutes at a time is still much better than not at all. For their physical and mental health, exercise is an essential aspect of life for a cat.
Now we know what a cat exercise wheel is and if your cat needs one, lets get onto to bit you have been waiting for and cover the best 5 cat exercise wheels currently available.
One Fast Cat Exercise Wheel - 5th Gen
The One Fast Cat Exercise Wheel promises to burn off energy and even help overweight cats slim down through regular use. It is entirely cat-driven, has easy to set up parts and is quick to assemble.
This wheel allows for very easy transportation to your home and incredibly quick and easy in-home installation. It is also naturally lightweight, so it's easy to move within the home without risk of injury.
The surface that the cat runs on is a closed-cell EVA foam, so there is no worry about their claws getting caught in the track while they run.
EVA foam allows them to run naturally using their nails so that they don't run the risk of slipping or falling and can maintain a safe footing on the wheel.
Additionally, both sides are open, allowing the cat to safely get on and off on either side of the wheel.
It can be easily cleaned with a hose or a wet towel and is made of recycled plastics.
Additionally, the company has easy, helpful videos to help you learn to train your cat to use the wheel, and assemble the wheel if you're unsure using the instructions alone. These informative videos are a great help to individuals who are first-time cat owners, or just first-time exercise wheel owners.
Here is a great video showing you the 5th Generation – One Fast Cat Wheel exercise wheel looks like and how to assemble it.
Out of all the cat wheels reviewed in this article, we found the One Fast Cat Wheel to be the best cat exercise wheel. We have purchased theses wheels for our own cats and they love them.
They are also the cheapest out of all the cat exercise wheels so offer incredible value for money.
Ferris Cat Wheel
The Ferris cat wheel features a design that they ensure put an emphasis on the safety of the cat.
It has 6 skate wheels in the wheelbase legs to help maximize support and safety while your cat enjoys and plays on the Ferris cat wheel.
Assembly of this cat wheel is incredibly easy and is focused on ensuring there is no danger to your cat, should you struggle to get it together. For example, there is no mallet needed to assemble the hardware of the wheel!
This cat wheel can handle all different needs depending on your cat! It can handle a full-grown cat running at their fastest sprint, and it's also smooth enough that even kittens of only five weeks old can learn and enjoy the wheel!
It is designed specifically for cats, but any pet up to 25lbs can enjoy this wheel!
This cat wheel NEVER tips or derails if correctly assembled and maintained, so you have little to worry about when leaving your cat to play and run.
Thanks to its easy mallet-free assembly, you have little to worry about at all in terms of miss-assembling the wheel! Rest assured, though, there are videos included in the wheel kit to help you ensure that you're assembling correctly.
An incredible bonus of this wheel is that you can choose what colour you want the 5MM thick EVA track foam to be. They have five fun colours to choose from, a teal/aqua green, blue, sunny yellow, a nice pink and a basic black depending on your interior decor or colour preferences.
As stated with the previous cat wheel on this list, EVA foam is great to avoid a cat's nail unintentionally getting snagged in the platform, allowing them to run freely and naturally with their nails for safe traction.
Thus, these beautiful colours may be pleasing for you and your home aesthetic while still protecting your cat from potential injuries on the wheel.
Here is a video showing the Ferris cat wheel in action…
The Maclaw Wheel
The Maclaw wheel is unique in that Allan Hodgson and Jacqueline Hodgson (Mr. and Mrs. Maclaw) are personally involved in the making of each and every one of their cat wheels.
Personally creating the wheel and decorating them by hand over a period of a couple of weeks. Then, before you even see the cat wheel, they've personally tested the wheel with their own cats for a whole day to ensure your cats' safety before they even leave the workshop.
They started making these cat wheels as long back as 2009, and through years of trial and error, they found a design that their cats enjoy immensely, and they now sell to customers.
These cat wheels have a personal touch to each of them and are made by passionate individuals who care about the safety and enjoyment of your cats.
This personal touch and involvement are what they believe makes their cat wheels the best in the entire world.
Their cat wheel has a wide surface for the cats to run on and allows space for two cats to run side by side on the wheel. Additionally, their design is made to help attract the attention of your cat while the wheel is in motion.
They've thought of everything, from a 48″ diameter to protect your cat's spine, and safety covers on the turning mechanism to avoid your cat accidentally getting injured.
The wooden structure is designed to have a springboard like effect for those cats who like to sprint on their wheel.
They go as far as to have their own cats test these wheels, which speaks volumes to how much they trust and believe in their design.
Chani Maclaw and Dexter Heisenberg Maclaw are their "feline wheel testing team" who ensure that the wheel they're sending to you is safe for your cat to use.
The Maclaw Wheel is unique in that it's a family-owned business from the creation, the decoration, and all the way through to the testing. Everything is done by hand, which is not something many other cat wheels can say.
Take a look at the video below, showing the Maclaw wheel in use…
Catswall Catwheel II
The Catswall Catwheel is a thin-shell structure that has both sides of the wheel open for entry and exit of the wheel. It's got a wider width than the other options on this list as it allows for up to three cats to be able to enjoy and use the wheel at the same time.
They've been innovating and changing their design for the comfort, safety and convenience of the cats and cat owners both. Ensuring that your cat gets adequate exercise while living in a limited space.
The Catswall Catwheel is designed to help reduce noise while the cat is running so that it isn't too loud or intrusive while your cat is getting in a good work out.
Then, they carefully designed the wheel to help reduce the possibility of wobbling as well, through the use of their loading caster wheels position.
Additionally, it's coated in a scratch-resistant paint in the case of an accidental collision wrestling in some clawing of the paint of the wheel.
The design came from a significant need to help keep their 20 cats exercised. This option is one of the best for a home that owns multiple cats, and it is even able to support particularly fast running cats without the risk of falling off either of the open sides.
Their main priority is the cats' safety and enjoyment, but they also simplified their own packaging to reduce the cost of transportation for you as the owner as well.
This wheel is made with MDF board, PVC woven fabric and PVC veneer. These materials help keep the Catswheel relatively lightweight and safe for your cat to avoid a snagged claw or a slip while using the Catswall Catswheel.
The Cat in Motion Running Wheel
The Cat in Motion running wheel is a device designed for the safety of your cat's spine while they play and can be used for training or playing.
Like most of the other cat wheels on this list, it is designed with an open middle for getting on and off on both sides. Though not all cat wheels are designed this way, it is such a popular design because it offers extra safety while a cat runs on it.
Additionally, this cat wheel promises to be quite quiet thanks to its use of ball bearing rollers that are minimal in sound compared to other rollers. Though, this doesn't make it heavier.
This cat wheel is incredibly robust, to help handle a faster and more frequent use from a cat and is lightweight as well for convenience and safety.
Of course, another essential feature of this cat wheel is that it is made with an incredibly high-quality EVA foam that provides a sturdy grip while still protecting your cat from its nails getting caught while running.
It is made for easy care and construction. Putting one of these wheels together wrong could harm the cat using it, so ensuring that the building is as easy and straightforward as possible is essential. It is also designed for easy cleaning and maintaining as well, another essential feature for a cat wheel.
This Canada-based company was created to support the needs of a cat with functional furniture and an understanding of a cat's particular needs.
They also believe that cat products should be sustainable and environmentally friendly, so they are careful to keep their CO2 emissions as low as possible and keeping their materials free of toxins and the highest quality they can.
The video below shows two Bengals putting the Cat in Motion running wheel to good use…
Choosing a Cat Exercise Wheel
When you're choosing a cat wheel, you want to ensure that you have your cat in mind. Whether you're focused on helping your cat lose weight, or just giving your cat something constructive and fun to do, their safety is always first.
All of these brands promise to put your cat first and ensure that every choice they make in terms of design is to help keep your cat safe. This focus on safety is essential to any cat wheel brand.
Before buying a cat wheel, consider the diameter of the wheel to be mindful of their spine. As well, look at what the cat use as the running pad to ensure that your cat's nails aren't at risk at being snagged and getting hurt while they're running naturally on the wheel.
Finally, you want to be certain that the wheel is made in a way so that it doesn't wobble, fall or end up hurting your cat through a miss in design choices.
All cats need to be able to work out their energy or manifest in ways that are detrimental to your cat's well-being. The mental health of your cat can be impacted by general boredom and lack of stimulation in their daily life.
Not only that, but obesity is a problem among indoor cats that can affect their quality of life and overall health. The desire to keep your cat safe indoors is a sound one, but not giving them something to help them keep a healthy lifestyle isn't keeping them safe.
With that in mind, you should always ensure that you've done your research and checked each company's reviews before purchasing your cat a cat wheel.
A well-made cat wheel can help your cat enjoy each day, even while you are gone, through exercise and stimulation while running on the wheel.
Thanks for reading our best cat exercise wheels post, while you are here why not learn about the best air fresheners for cats, to keep your home smelling as fresh as a daisy.